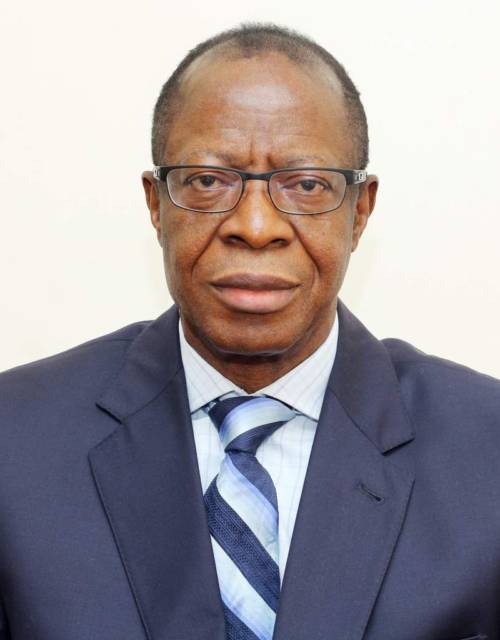 Dr. Chris Itsede
Dr. Chris Osiomha Itsede was the pioneer Director General of the West African Institute for Financial and Economic Management (WAIFEM) for 12 years. Amongst other qualifications, he holds a Bachelor of Science (BSc)(Honours) in Economics, (MSc) in Banking and Finance, and a PhD in Business Administration.
He began his professional career in the Research Department of the Central Bank of Nigeria in 1980. He attended several post-graduate courses and participated in numerous local and international seminars and workshops. He rose steadily through the various professional Economist cadres in the Bank. As the desk officer for economic integration and cooperation in Africa, Dr Itsede was deeply involved in the drafting and negotiations of the treaty of the African Economic Community (now AU), the African Export-Import Bank (Afreximbank), and the revised treaty of the Economic Community of West African States (ECOWAS).
In January, 1997, he was seconded to WAIFEM as the pioneer Director General, having effectively chaired the Technical Committee that drove the process leading to the establishment of the institute. Dr Itsede built up the regional capacity building institution from scratch to become a Centre of Excellence in Africa in the fields of capacity building in macroeconomics and finance.
He retired in January, 2009, having meritoriously served the Central Bank of Nigeria and WAIFEM. He serves on the Board of Osomhe Microfinance Bank which he co-founded. Dr Itsede has at various times served on the Board of Directors of Mainstreet Bank (now Skye Bank), and the National Council for Management Development.
A consummate development expert, Dr Itsede was the Lead Consultant responsible for the design of the Social Sector component of the Niger Delta Development Commission's Master Plan in 2004. He is a consultant on Entrepreneurial Development to the Federal Government Niger Delta Amnesty Program. He was actively involved in the international community's massive post conflict capacity building programs for Liberia and Sierra Leone. Dr Itsede was one of the three National Coordinators responsible for designing the Nigerian Vision 20:2020 and the 5th National Development Plan in 2011.
He is a life member of the Nigerian Economic Society (NES), member, Nigerian Institute of Management (MIN), World Association of Debt Managers (WADMO) and was at one time a co-chair of the African Policy Institutes (APIs). He has  published books and scholarly articles in local and international journals. Dr. Itsede is a motivational speaker in the areas of organizational re-engineering and capacity building. He currently chairs the Board of Polar-Afrique Consulting.